Booking to install 30m of boardwalk for the HCS Central Sites team. Natural England have given permission for the construction on this SSSI.
In the bottom of the field in which we parked while constructing the bridge in 2019. Tom to be task leader taking directions from Brad and Hazel.
Appropriate covid-aware precautions still to be observed.
Rain in May and grazing cows have again made the ground messy. Our cars to be parked neatly on the grass verge at the junction of Cricklemede and Godfrey Pink Way.
Splitting the team. As you're now aware it will not be possible to fit all of us around this physically confined task and Hazel has no other work for us on site at this time. Tom has identified about half of us able to work on the boardwalk for the 2 weeks. The remaining guys are asked to work with Martin at Netley Common for 1 week and the northern boundary of Westwood Woodland Park for the second week. Martin will provide the tools for this work. See separate task pages.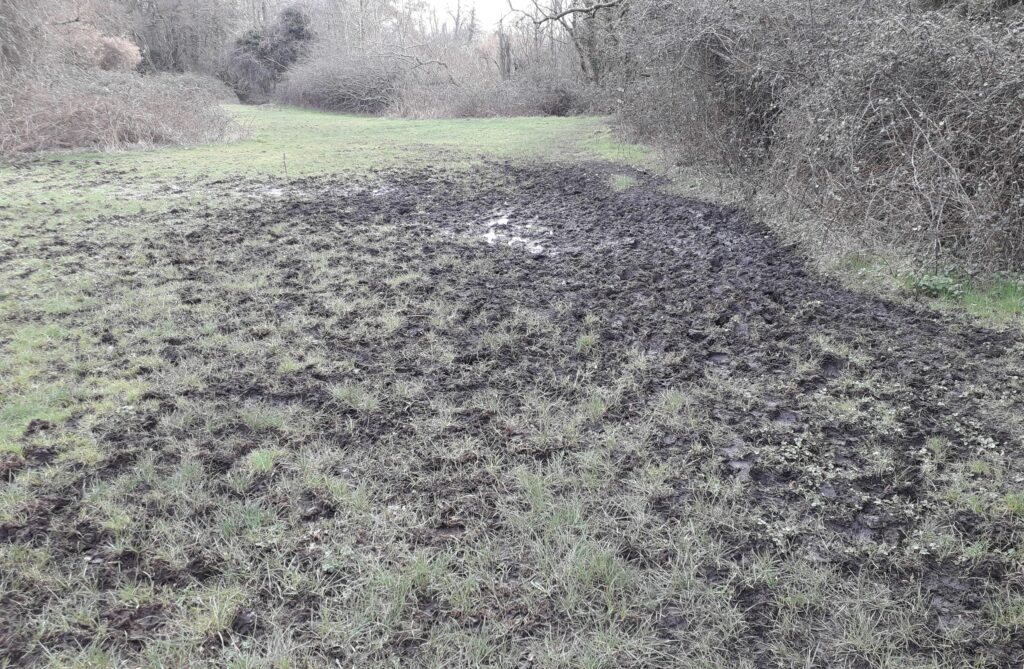 Progress in week 1.