Work types. Here in this paragraph are links to mini galleries which show a range of images representing the main types of work we do. Click on these work-type links to see Construction work, Felling and scrub clearance , Fencing , Gates , Hedge-laying , Paths , Bonding .
Historical images. The remainder of this page contains a long record in pictures of much of the work of our group back to 2015. Under some photos there is a link to the work description page where more photos of that work have been added at the foot of that page.
Click on an image for a larger view..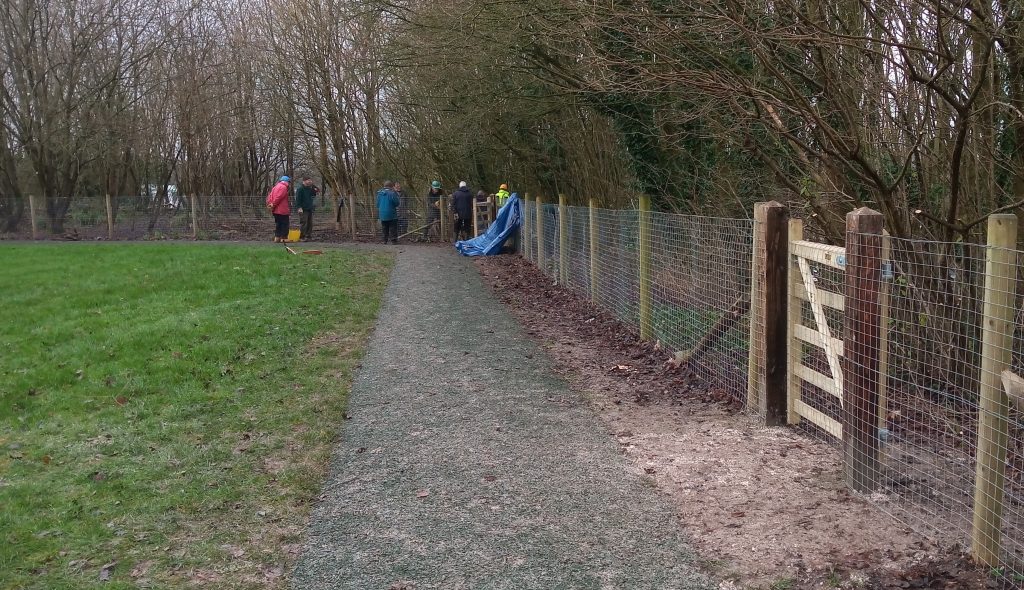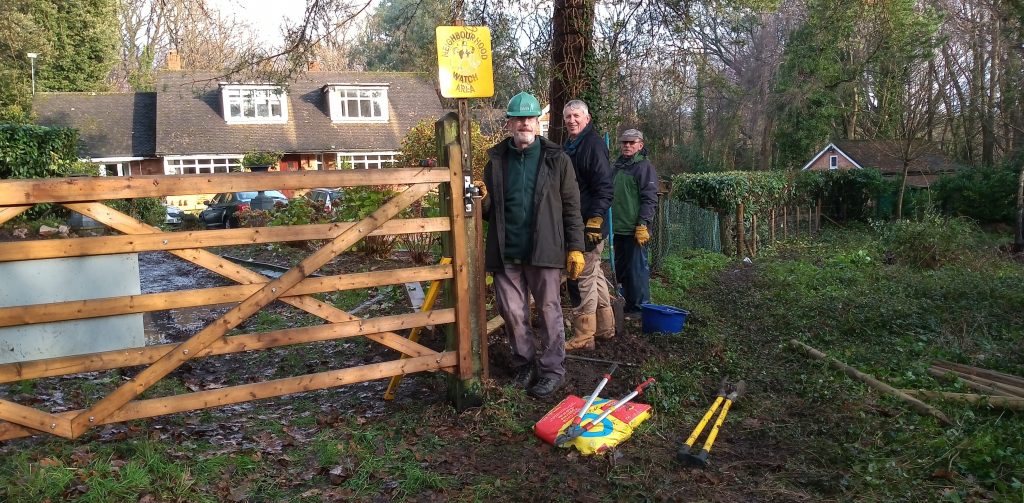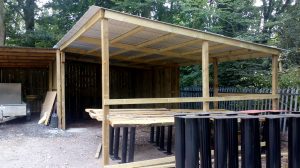 Glyn & Roly put the lid on.
---
---
Back to top