In River Hamble Country Park we will build a bold stepped path down/up a slope which is prone to turn to mud in wet weather. John R. to lead the task. One chainsaw required on the job please. There will be a lot of scalpings to barrow down the slope. Barrows being borrowed from Duncan and Dan.
Task location https://w3w.co/buildings.weaned.funky
Parking/helicopter rescue at https://w3w.co/talking.solicitor.gums
Parking charges at the exit barrier are 'sorted'.
Update.. week 1 went well with good progress at the top and the bottom of the slope. See photos below. JohnR brought his own barrow which sadly collapsed under the strain. Rust in peace. Week 2 will see the middle section completed and a number of lesser tasks undertaken in the vicinity. Duncan has also asked for a retaining board down both sides of the steps. His wish is our command.
Progress in week 1
Work completed in week 2.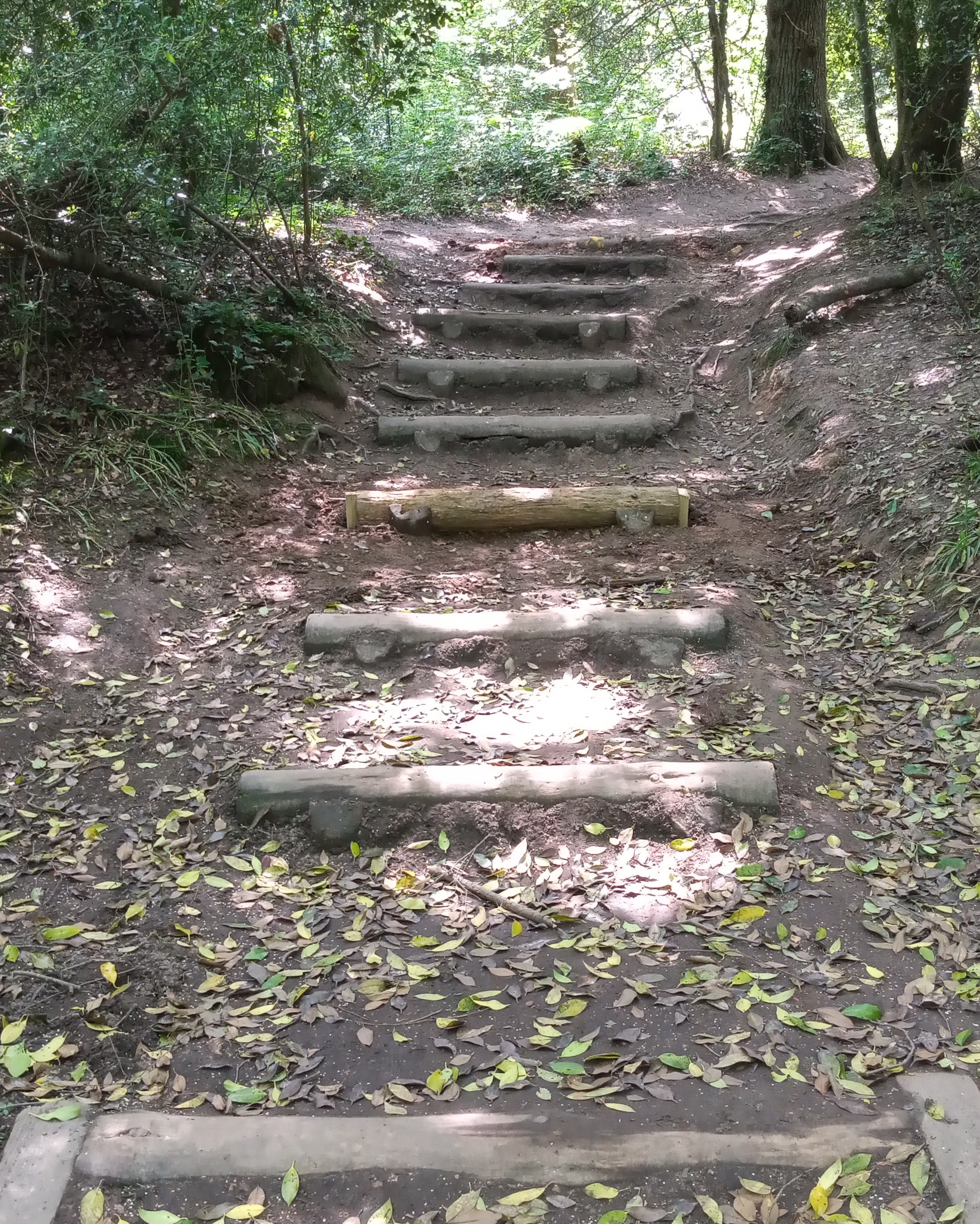 The West steps repaired.
Photo updates early July 2021