The Moors area has many springs and is one of the sources of the river Hamble. It is located to the north of the Wickham road out of Bishops Waltham, as illustrated. It comes under management of HCS Central Depot at Crab Wood, Winchester.
See what Natural England have to say about managing this SSSI .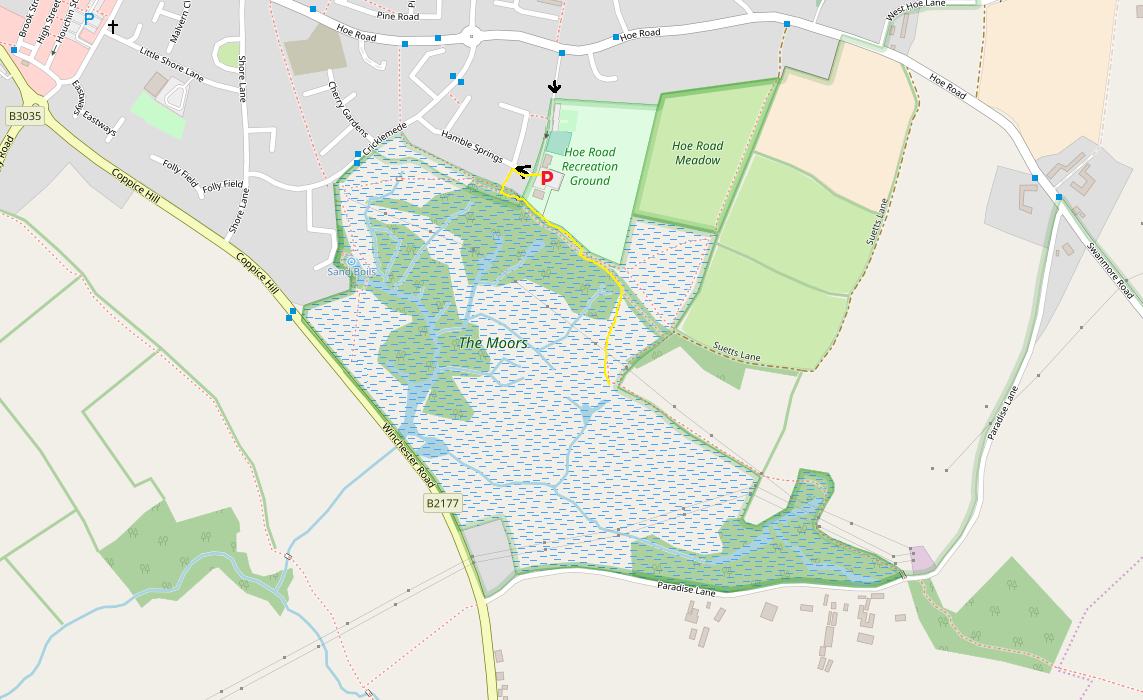 Image taken from OpenStreetMap.
First visit (and second) to this established conservation area for which we have a new long-term relationship.  Baz will lead us in clearing Alder with some Ash, Birch and Willow to adjust the balance between wooded wet carr area to the grassy wet fen area.
If we have had rain, wellies may be a better choice of footware than boots.
Make your way in sociable twos and threes from car park to the oak tree along the yellow route shown above (456m). Bow saws, loppers and chainsaws will again be to the fore with burning the brash on a corrugated iron platform.
See venue notes for access to the venue and road closure info.